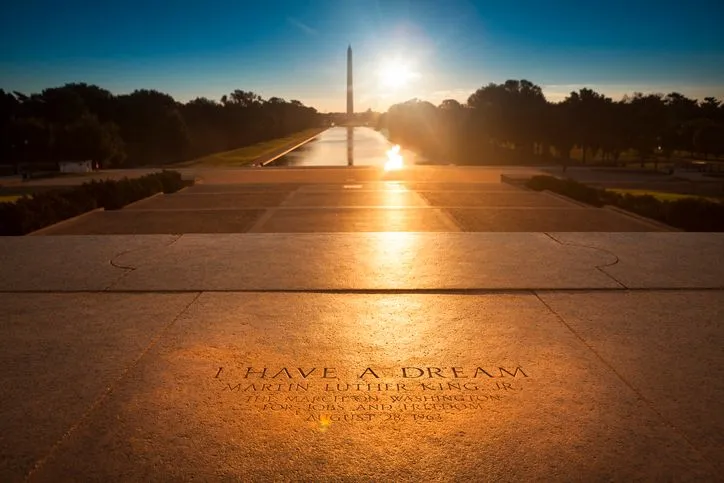 Jun 18, 2020

Racism Then and Now

Racism is a difficult topic to write about. Sometime last year my wife Judy and I went to see the movie The Green Book.  Although the film tells a compelling story and won the Academy Award for Best Film, I felt very awkward watching this tale of racial discrimination in the 1960s.  My discomfort accompanied me home.  I expressed to Judy and later to my children how deeply disturbed I was that the events portrayed in the movie occurred and were impressed upon me during my lifetime. While I never lived in the South, I did have experiences in the Midwest in which racism raised its ugly head. Two memories stand out.

At the end of the 1960s following the assassination of Martin Luther King Jr., many businesses owned by my parents' friends and relatives were destroyed by arsonists and looters in riots on the South and West sides of Chicago. With the source of their livelihoods ruined, most of our old neighbors affected by the urban unrest decided to try their luck elsewhere, relocating what remained of their businesses to predominantly white neighborhoods. Having moved their businesses, they decided to move their homes as well, avoiding our neighborhood's racial integration of the last several years.  Those black families who initially moved into our neighborhood, the South Side of Chicago, were, for the most part, middle class and wanted to invest in residential and commercial real estate. Back in the '60s, many white people feared this trend and chose to move, rather than live with black people as neighbors or landlords.

My best friend Bernie and I were aware of this phenomenon but truly did not understand the source of the fear. We had black friends; we went to school and played ball together.  On one memorable occasion, the black family who had purchased Bernie's apartment building expressed its disappointment that white families were fleeing the neighborhood. They said that they had intentionally bought an apartment building in our neighborhood so their kids could live in a safer place and go to a better school. If the white people all moved away, things would be no better than in the neighborhood they had left. Hearing this family express their frustrations was confusing, and trying to understand the consequences of "white flight," i.e., no hope for black upward mobility, made me truly angry. This may not have been the racism that led to the lynching of black people, but it did lead to discrimination and unfairness based solely on the color of one's skin. Racism was alive and well in the mid-'60s.

Let's fast forward seven years to when I was finishing my accounting studies at the University of Illinois in Champaign. During my last year of college, I studied for the CPA exam and was invited to interviews at the various "Big Eight" accounting firms existing at the time. We accounting students spent a lot of time at the library during that last semester studying and comparing job offers. During one of my study breaks, I found myself chatting with one of the few black students in the accounting program. In fact, for the most part, the makeup of the students choosing to qualify as CPA's was white, male, and conservative. There were almost no women, blacks, or Hispanics studying accounting at that time. Our conversation naturally turned to our job interviews and whether we received any job offers. After a few minutes, we realized we had each received an offer from the same firm. My classmate told me he had been offered a job for 12,000 dollars per year, which he shared with a proud smile. That smile soon disappeared when he asked me how much I had been offered.  In the heat of the moment, I blurted out that I was offered a salary of $14,100! I felt sick to my stomach since I knew I was not one of the outstanding students, and there was no justification for such a difference in pay. Without speaking a word and now embarrassed to make eye contact, we both knew that the $2,100 difference had to do with the color of our skins and not our grade point averages.  Unable to navigate my intense feelings of shame and anger at this injustice, the conversation abruptly ended.  Racism was alive and well in the mid-'70's.

These memories reflect the reasons for today's protests, and they display something about widespread feeling in the mainstream U.S. today and throughout my lifetime. Unfortunately, it appears that racism is alive and well in the 21st century. Let's hope that the peaceful protests now taking place will actually lead to a change in people's attitudes. I pray that in the future, social norms and behaviors will have undergone such a meaningful transformation that watching a movie like The Green Book will cause the viewer to think of racism as a long-gone historical relic and question how it could have ever existed at all.